FREE SHIPPING ON ALL ORDERS
Silica: The Forgotten Nutrient for Glowing Skin and Overall Health
Do you want to have beautiful, glowing skin? Of course, you do! Who doesn't? Unfortunately, many people don't realize the importance of silica in their diet. Silica is a nutrient that is essential for overall health and well-being. It helps to bind tissue layers together and is especially important for healthy skin. In this blog post, we will discuss the benefits of silica!
Silica plays a very important role in the regeneration of tissue. Babies are born with high levels of silica in their skin, but over time and without supplementation, long-term degeneration of silica in the skin can be expressed as fine lines and wrinkles. Silica is also beneficial for bones, teeth, nails, hair, and joint health. So if you want to keep your skin looking young and healthy, make sure you're getting enough silica! Silica is a mineral that is essential for overall health. It aids in the formation of bones, cartilage, and connective tissue, helping to bind cells together. When silica levels are depleted, skin can start to show signs of aging by sagging or developing fine lines and wrinkles over time. Supplementation with silica can help to regenerate and revitalize skin, making it look healthier and more youthful.
Silica is also important for overall health. It helps to detoxify the body by binding to toxins and removing them from the system. Silica is found in high concentrations in plants. Supplementation with silica is also important as silica levels can be depleted due to the body absorbing more silica than it needs through the use of medications such as antacids, and some antibiotics.
Bring silica into your skincare regimen with Ambered Ember Plumping Serum! Thanks for reading!
Sources:
-Foods Rich In Silica by Maria Emmerich
-The Benefits of Silica by Dr. Axe
-Silica: The Forgotten Nutrient by Chris Kresser
-Silica on WebMD.com
-Silica on Examine.com
Continue reading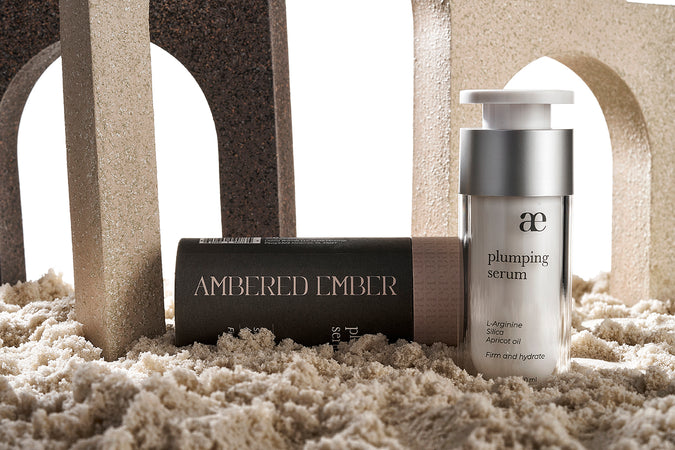 Follow us